Our vineyard
THE FARGE ESTATE
The vineyard of Domaine Farge now has 20 hectares of vines, spread along the Rhone valley on four appellations: Saint-Joseph, Cornas, Saint-Péray and Condrieu.
As the estate consists mainly of steep terraced plot, the work of the vine is exclusively manual, from pruning to harvesting.
Looking for a more environmentally friendly work, we have chosen to convert to organic farming.
In order to extend our philosophy in the cellar, we work our wines following the lunar calendar and limiting the use of inputs.
As a good craftsman of the terroir, we are committed to presenting unique wines reflecting our plots and our philosophy.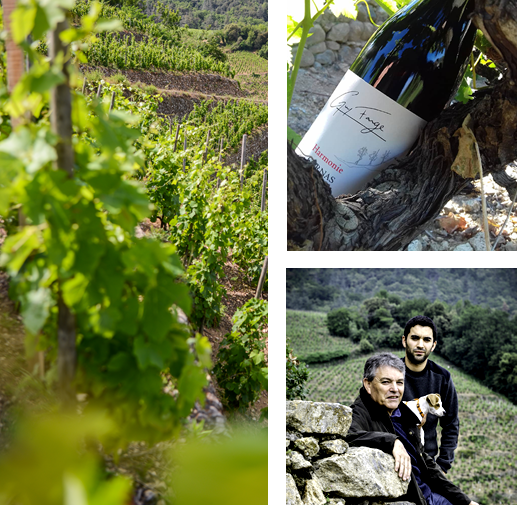 The Farge estate in
SOME FIGURES
Cuvées
Condrieu, Cornas
Saint-Joseph, Saint-Péray...
hectares
in the heart of the
Northern Rhône Valley
bottles/year
of 8 different cuvées
Our History
THE PAST OF DOMAINE FARGE
1920

FAMILY AFFAIR

A family story that began in 1920, when Henri Farge bought 12 hectares of vines from a Norman general. He will grow the fruits for sale in cooperative winery, just as his son and grandson André Farge will do with and after him.

1980

RENEWAL

The estate took off again with Guy Farge, who took over the management of the estate in 1980.

2007

THE WINERY

Cooperator and administrator at the cave de Tain, it was in 2007 that Guy decided to vinify his grapes. After completing his oenological studies at the University of Wine of Suze-la-Rousse, he left the cooperative environment to create his own winery in the heart of the family estate.

2010

WORK & PASSION

With his knowledge and ambitions, Guy Farge then realizes his life project as the culmination of the path traced by his ancestors, combining his work as a craftsman, his passion to produce quality wines with respect for nature and tradition, and his taste for sharing and conviviality in a place open to exchanges.

2018

THE TRADITION CONTINUES

In a new momentum! Thomas, Guy's eldest son, took over the Domaine. Quite naturally Thomas made the choice of a transition to organic farming.
Our values
Culture of Excellence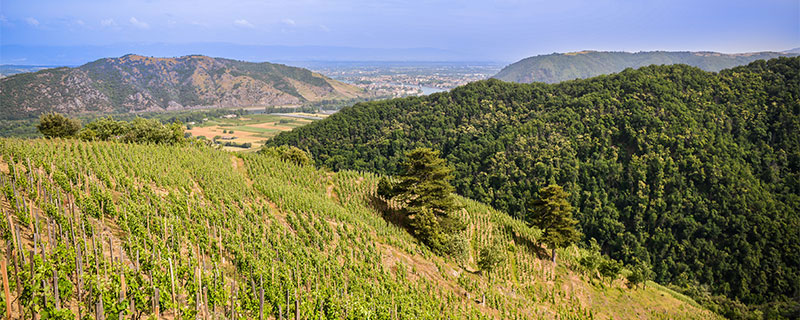 COMITTMENT TO THE TERROIR
Domaine Farge, respecting tradition, strives to create unique wines that reflect the soils from which they come. We favor a less interventionist vinification following natural cycles in order to provide wine that truly reflects a more typical taste.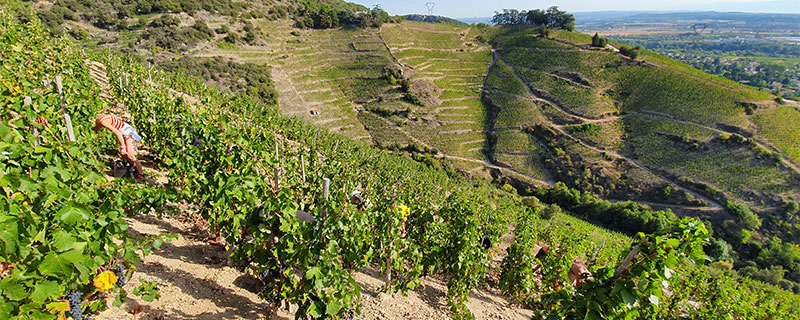 SUSTAINABLE DEVELOPMENT
We support the development of an organic agriculture. We act to develop a viticulture that respects people and meets the challenges of sustainable development. We are involved in favor of the environment to think and create ways to produce more responsibly.