Discovering the estate
VISIT US
In order to offer you the best possible experience, we have chosen to collaborate with Mr Yann Luquet, an excellent sommelier from the region.
This service makes it possible to improve availability and the possibilities of visiting the winery, and to propose a more in-depth exchange during your visit.
We invite you to let us know your request and your wishes for visits via the form below. Upon receipt of your request, Mr. Yann Luquet will contact you.
Wishing you a pleasant moment in his company,
Thomas Farge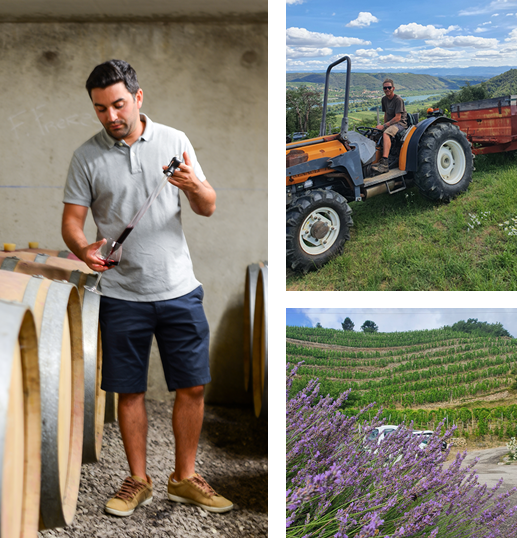 Our contact details
To contact Yann LUQUET
Phone
+33 (0)6 22 43 89 81
to discover Domaine Farge
CONTACT US FOR A VISIT